SwampCon is a multigenre convention (does Comic-Con ring a bell?) held in Gainesville, FL. Organized by the Gator Anime Club since 2012, it has drawn over 4,000 people from all over Florida and even con-goers from out of state. SwampCon is free to attend and hosts a variety of events, including Maid Cafe, SwampCon Drag Show, Vocaloid Concert, and the Costume Contest.
I have had the pleasure of working on SwampCon for all four years of my undergraduate career. I started out as a humble design team member in 2014. For the next three years, I led the team as Design Coordinator. Our responsibilities included creating the visual identity for each year's theme used across our website and various social media platforms, creating promotional graphics, designing physical merchandise (t-shirt, art prints, buttons, stickers), and producing the annual con guide.
Art Direction
: Emily Tran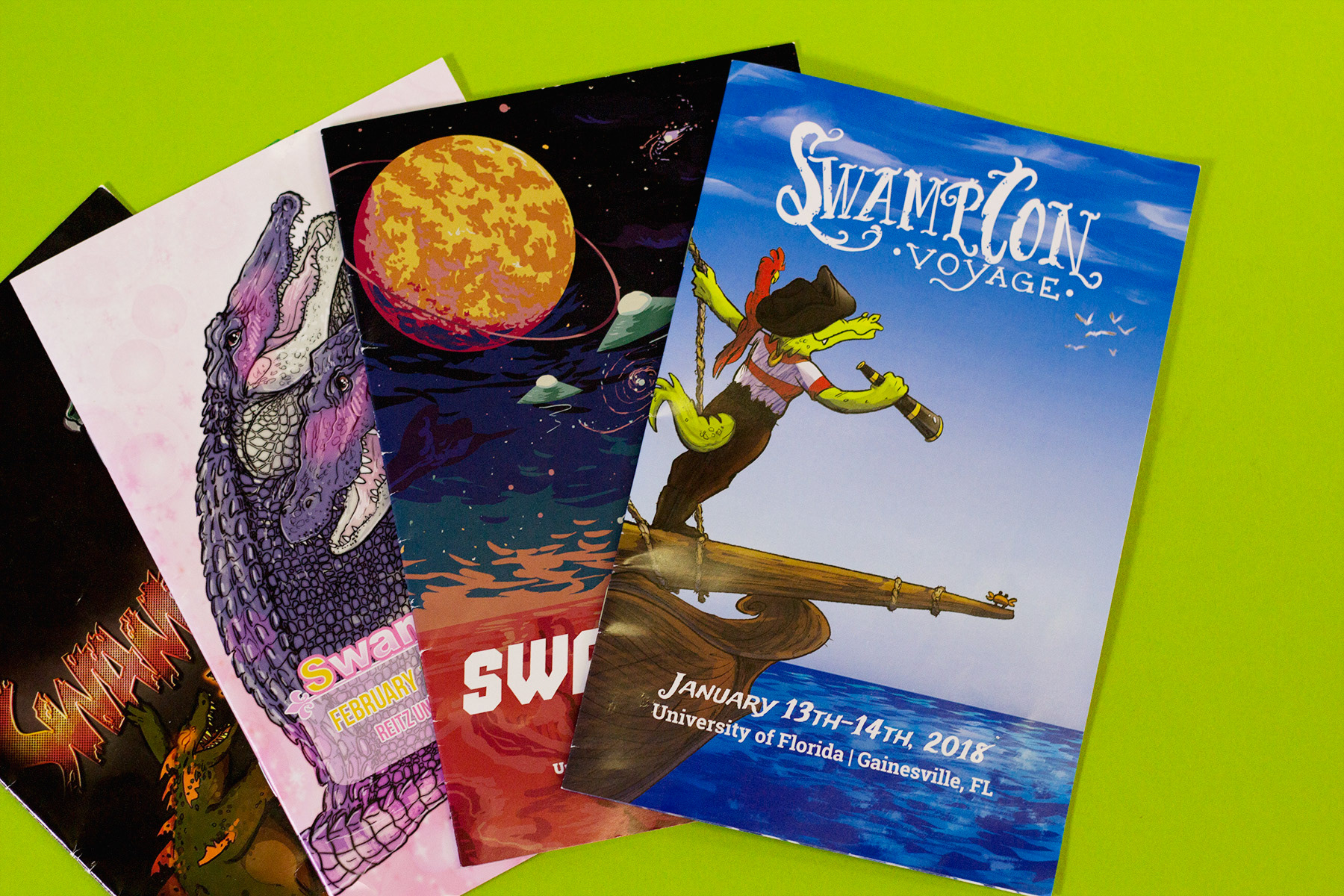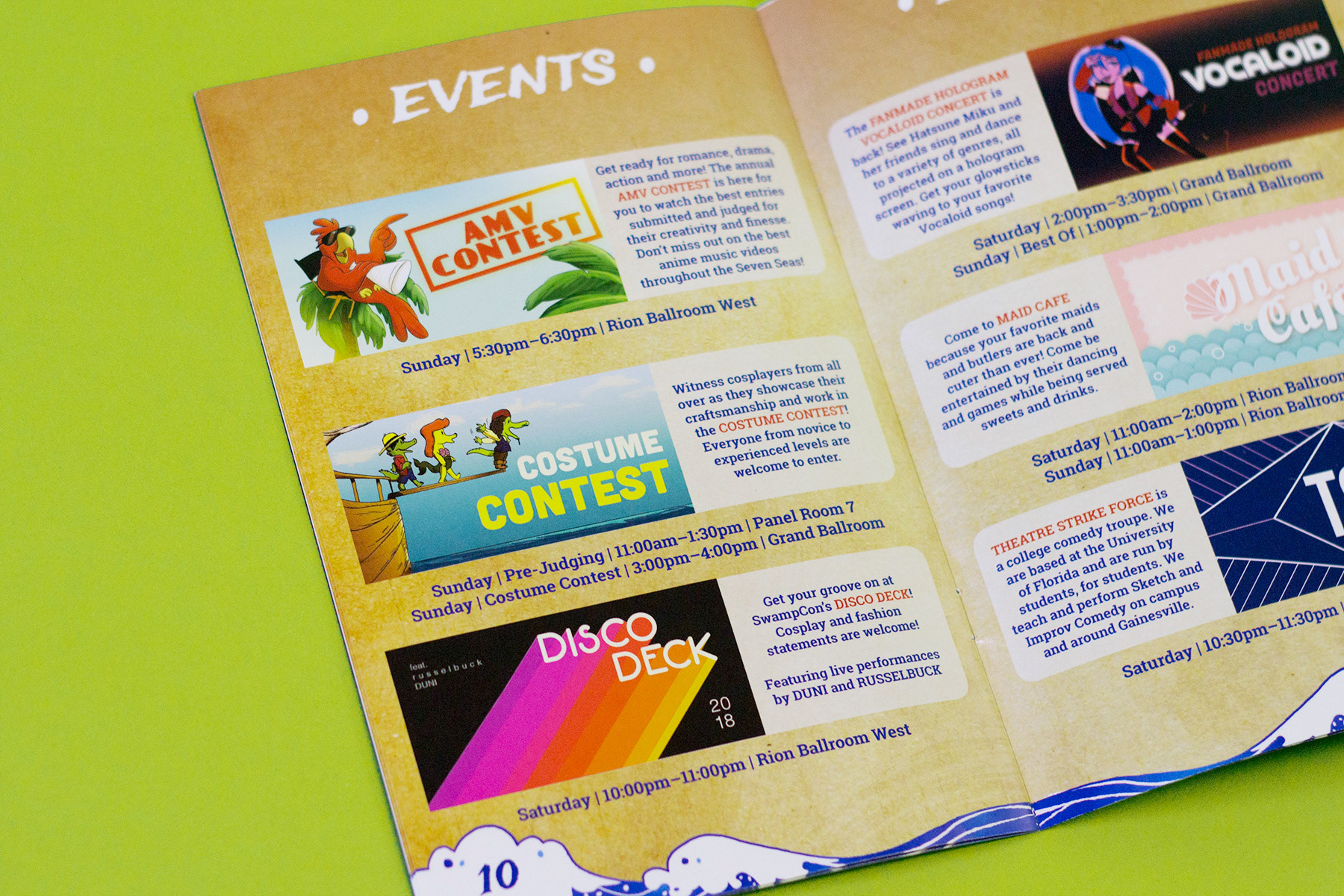 The 2018 theme was all about pirates and aptly named
SwampCon: Voyage

. I illustrated the primary branding featured on the flier (below) of the treasure map that was used throughout SwampCon's visual identity.
For our seventh year we're setting our sights on the ocean and all it holds! While some may find the ocean's vastness to be a daunting sight, the brave and loyal crew of Swampcon see a new horizon waiting to be discovered! If you think you got what it takes to brave the ocean in hopes of finding bountiful treasure then ready your ships, brush up on your pirate lingo, and get ready to venture forth on a new voyage!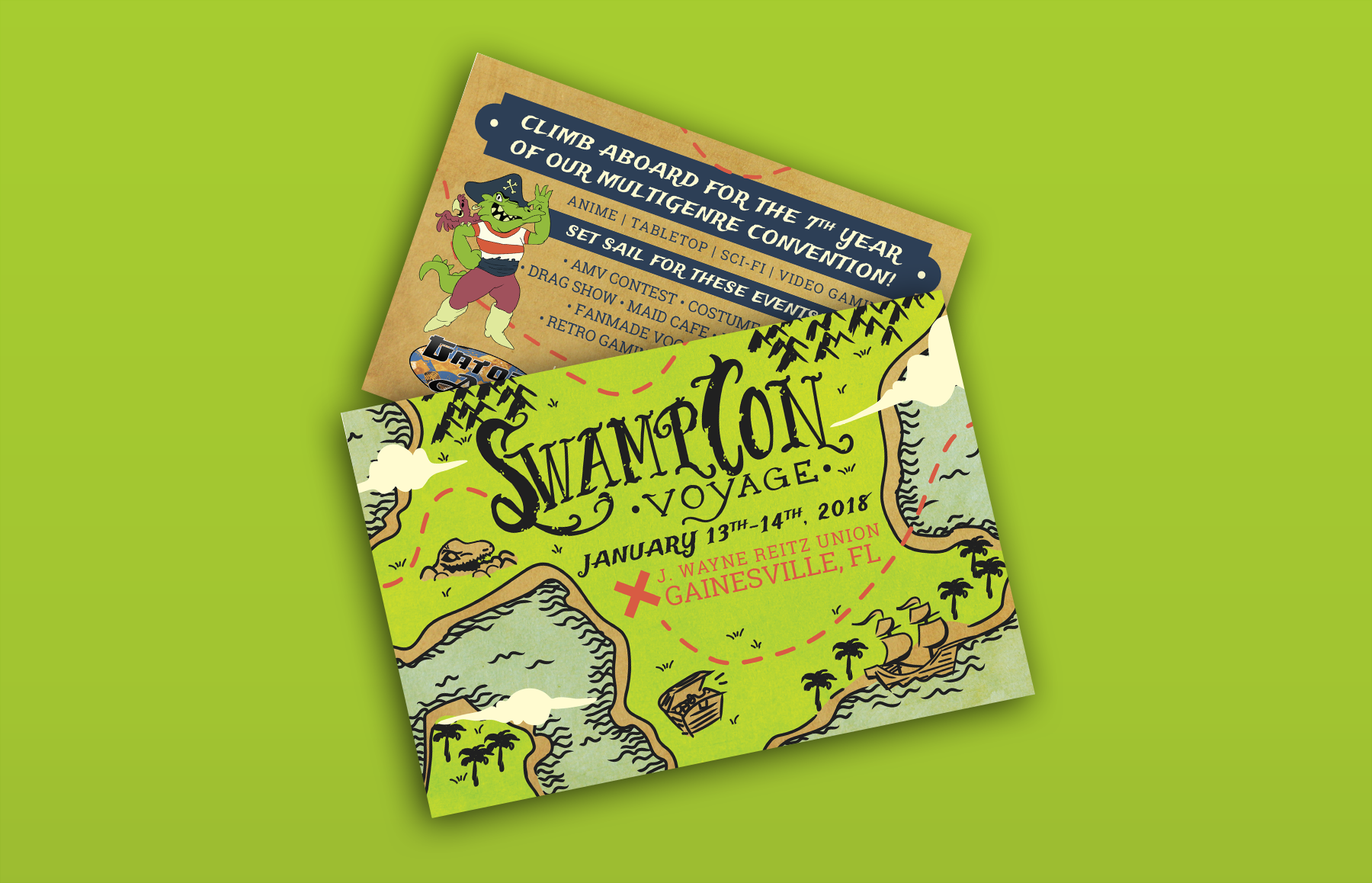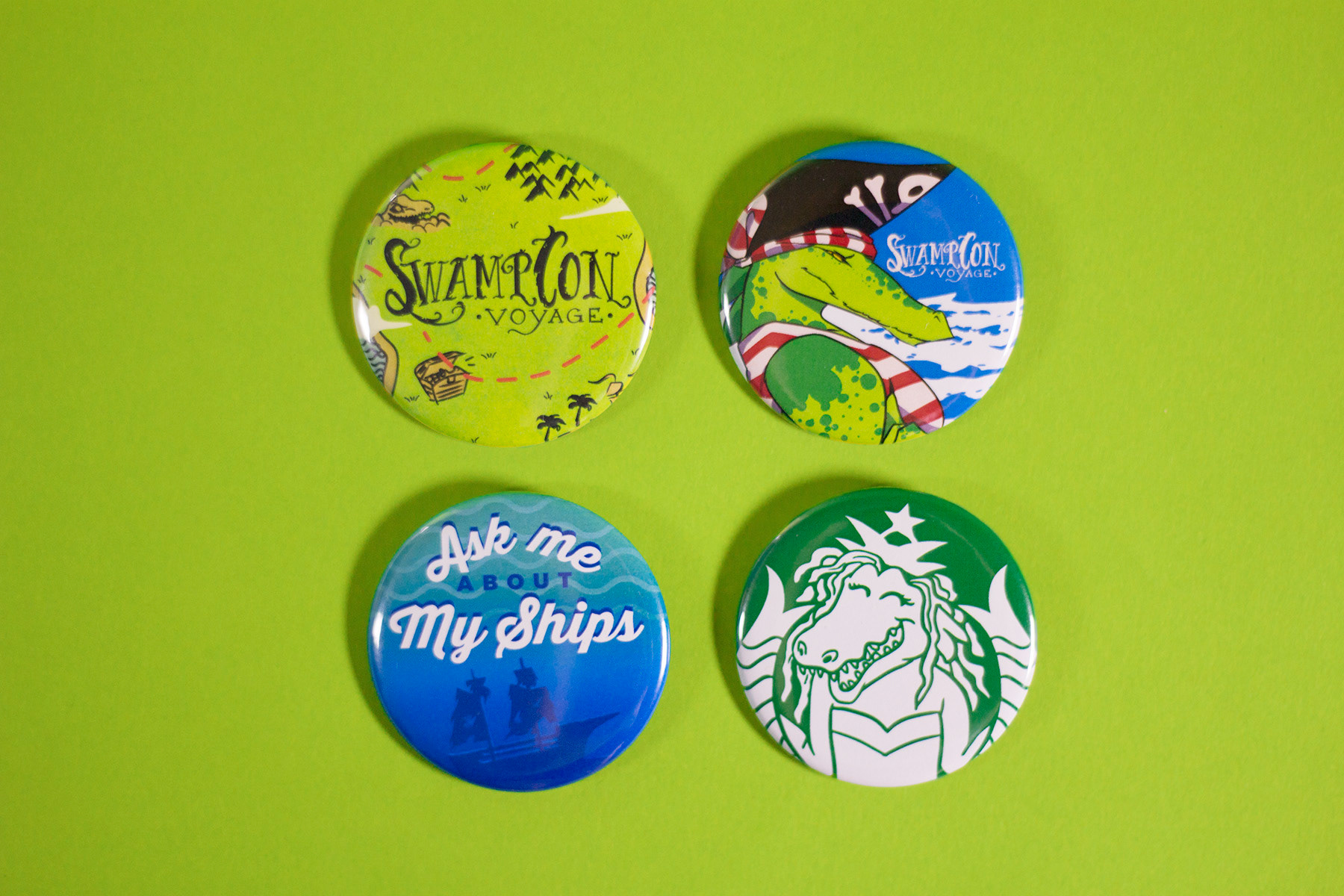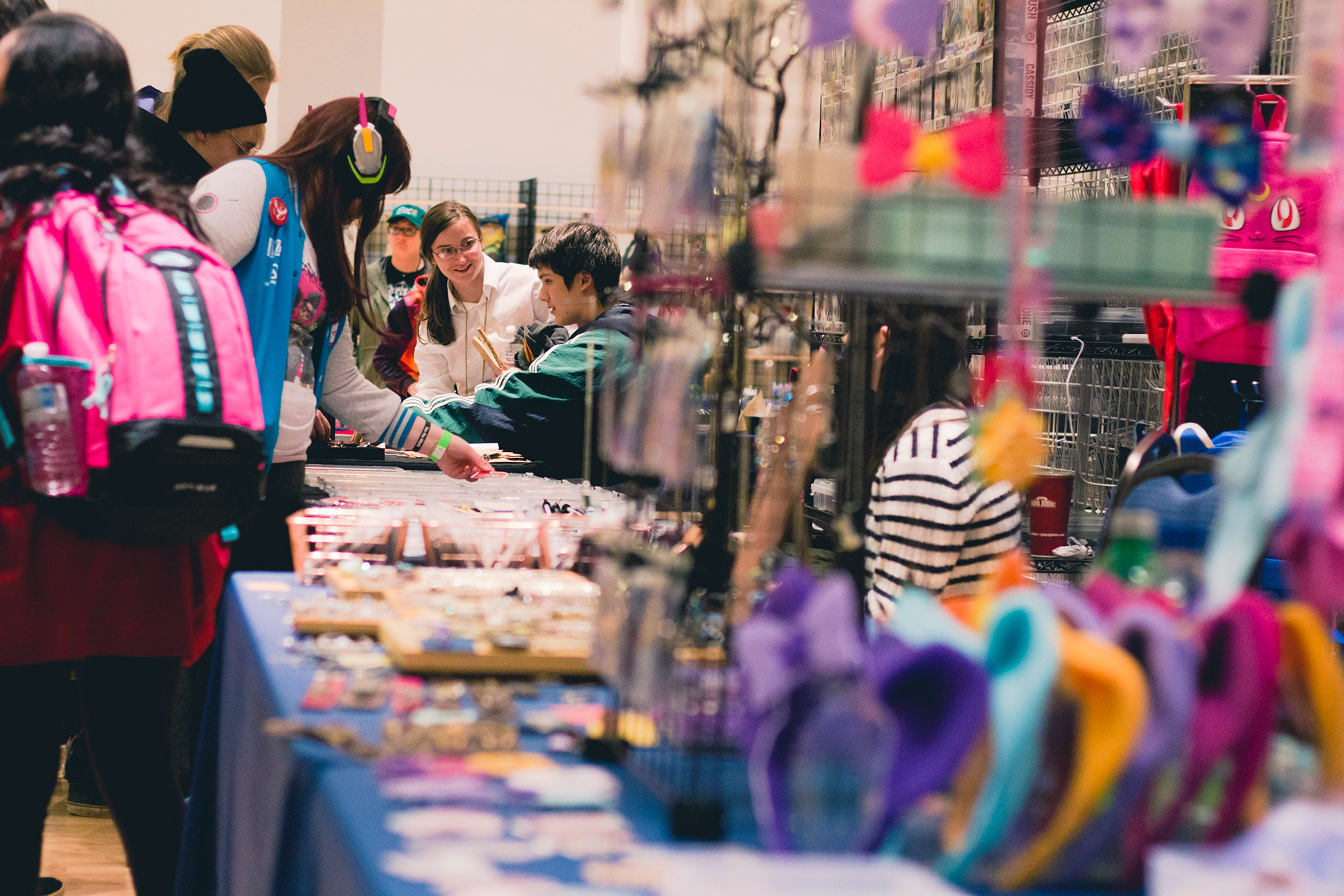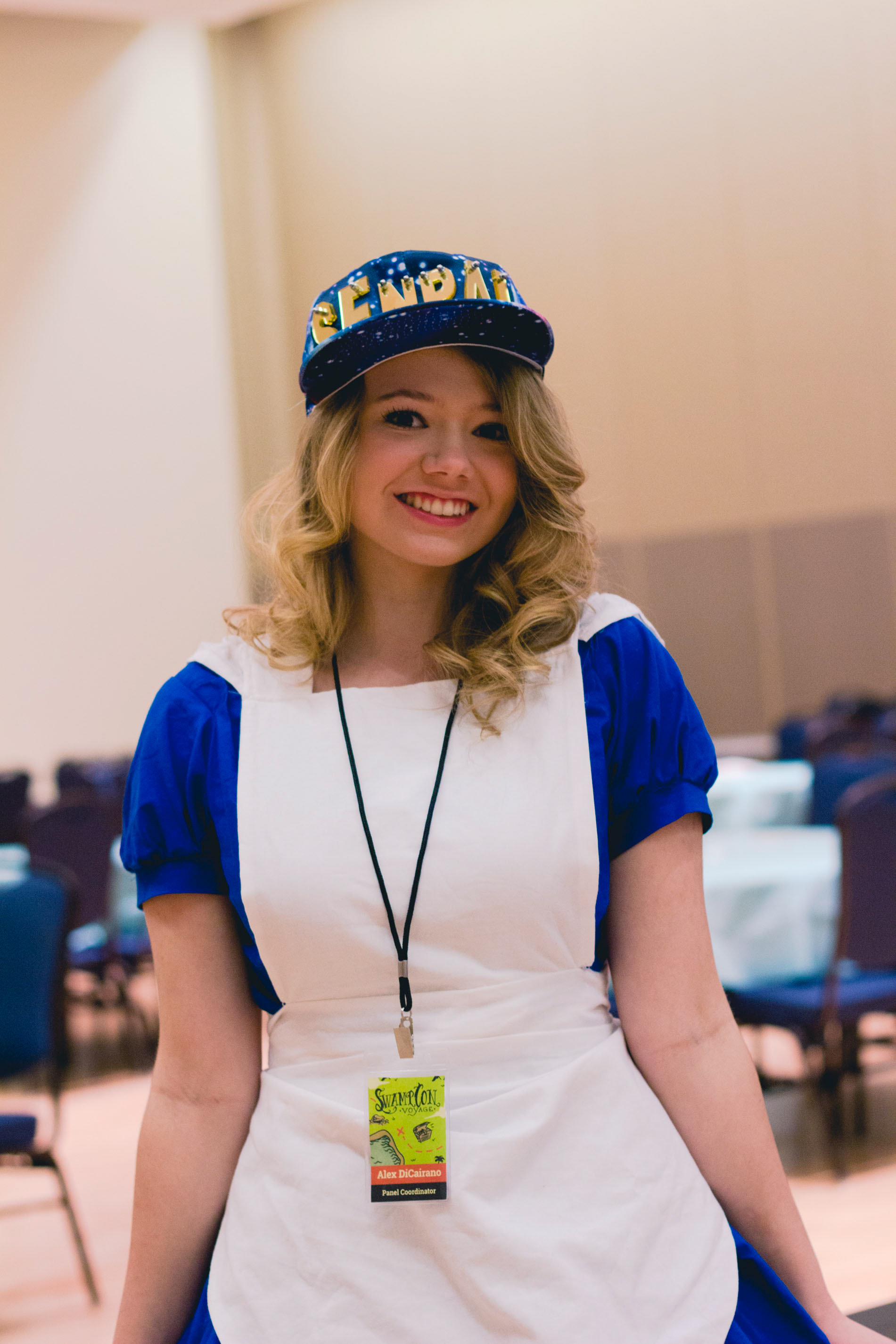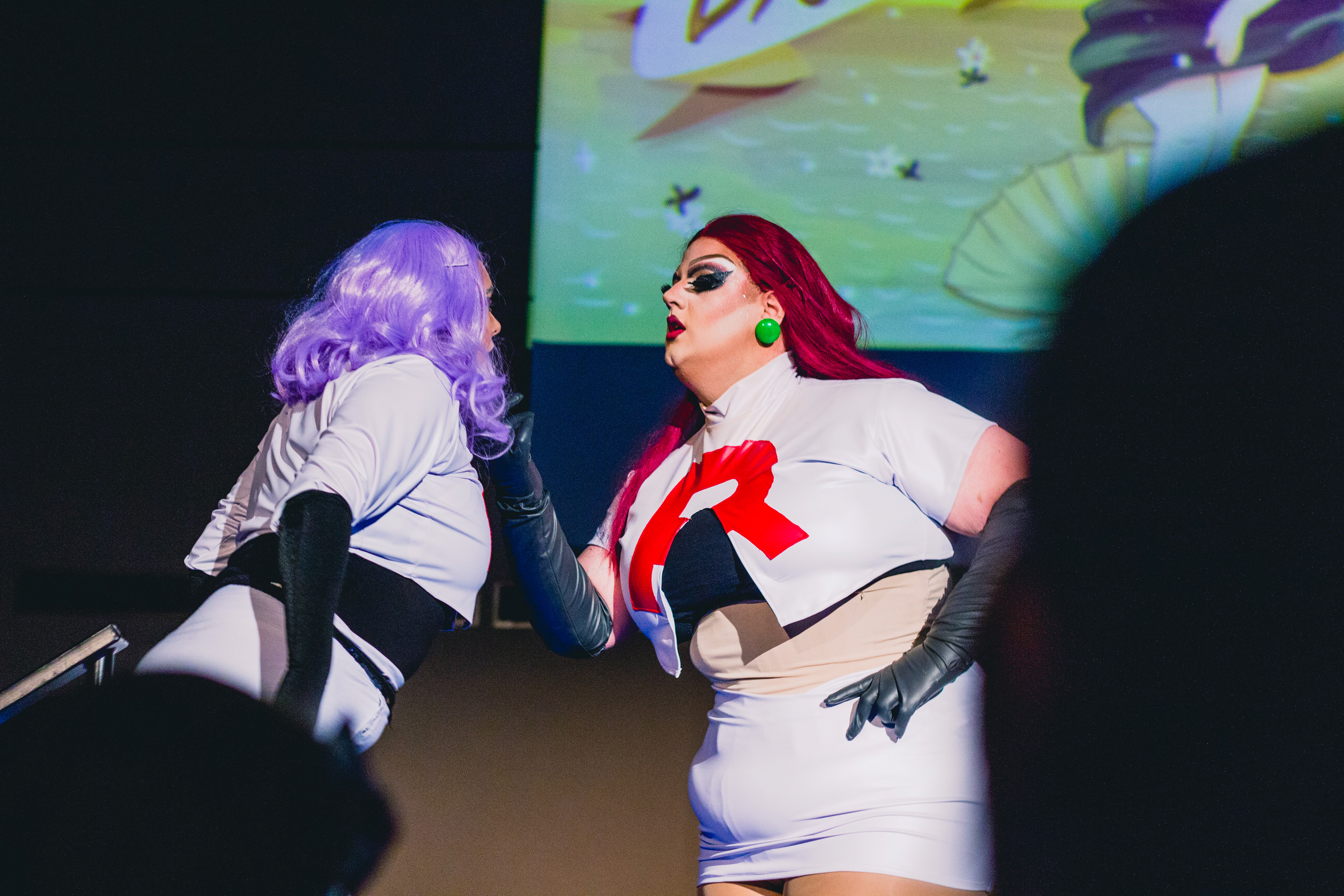 ride off into the sunset, fade to black
With each year, SwampCon takes on a different theme. 2017 was the year of
SwampCon: Frontier
, highlighting the space western genre. My inspiration for the primary branding (featured on the below flier) came from the pixel art style of games.
For SwampCon's sixth event, we're turning our eyes back to the sky. With a revamped location, we're interested in new horizons and greener pastures.
This year, prepare yourself for liftoff and keep your wits about you. It's a treacherous world, but profit, grandeur, and even allies are out there if you've got the guts. See ya later, Space Gator.