Wanting to reconcile the differences in myself being a first generation Vietnamese-American woman, I created a clothing collection that celebrates identities and cultures of both. The collection is entirely by my own design and in my literal image. I designed, sewed, and modeled garments that were inspired by áo dài, the traditional Vietnamese dress worn by both men and women. The influence from American fashion trends shows in the clothing design as well, particularly in the crop top and wide-legged pants.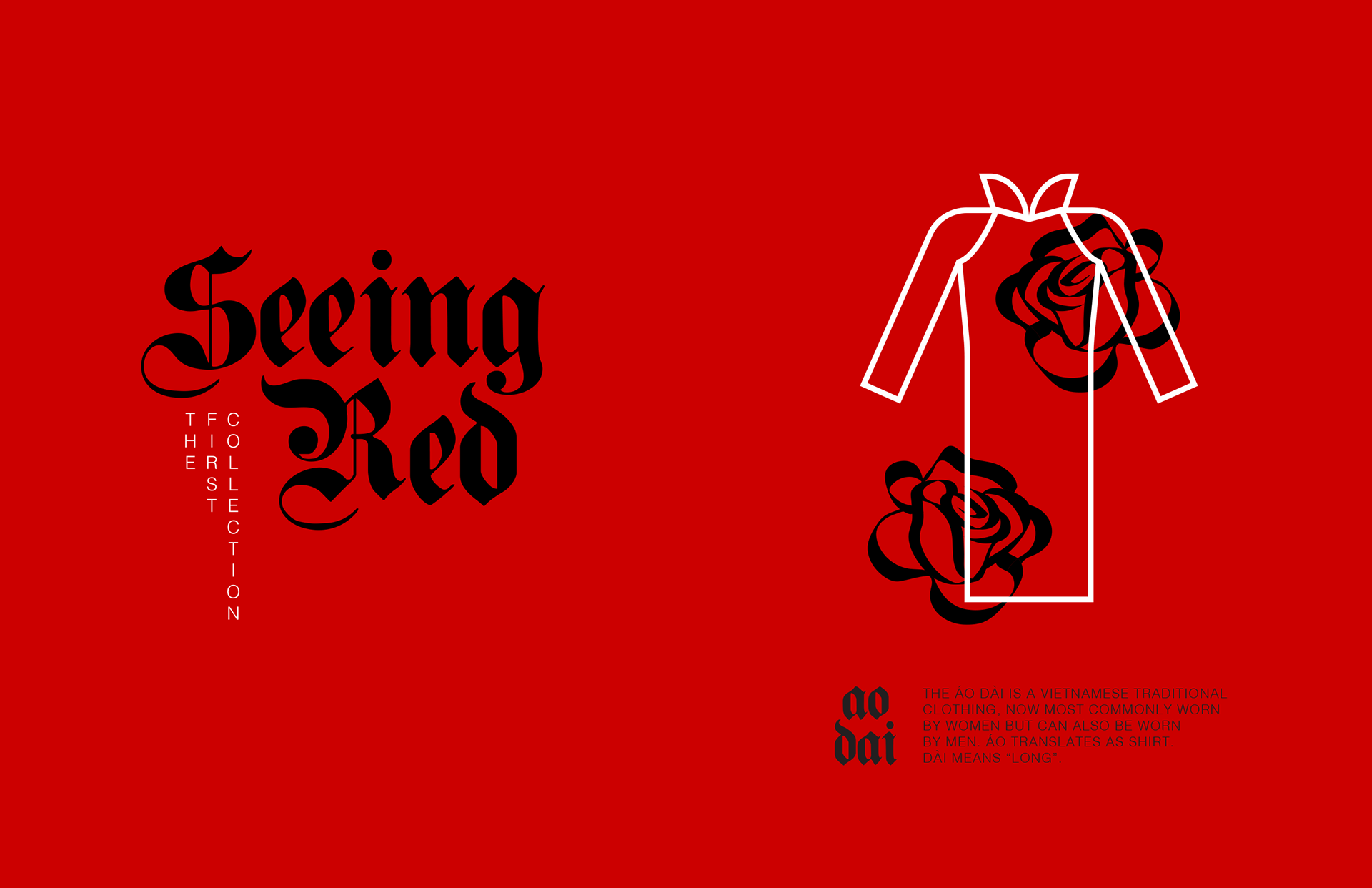 The color red has different meaning depending on its cultural context. In the western sphere it represents mainly negative emotions like hunger, lust, and anger. Take the name of the brand,
Seeing Red
, referring to when one is so overwhelmed by their anger and is driven by one focus: rage. But from an eastern perspective, red is a color on the positive spectrum, symbolizing joy and good luck. Even in a traditional Vietnamese wedding, the bride typically wears a elaborate red áo dài to invite prosperity into their future. The contrast in these meanings is something that I wanted to explore and reflect in this work.
These meanings merge in this collection to simultaneously evoke traditionalism, boldness, and a touch of eroticism. It is my personal homage to the modern identity formed from two juxtaposed cultures.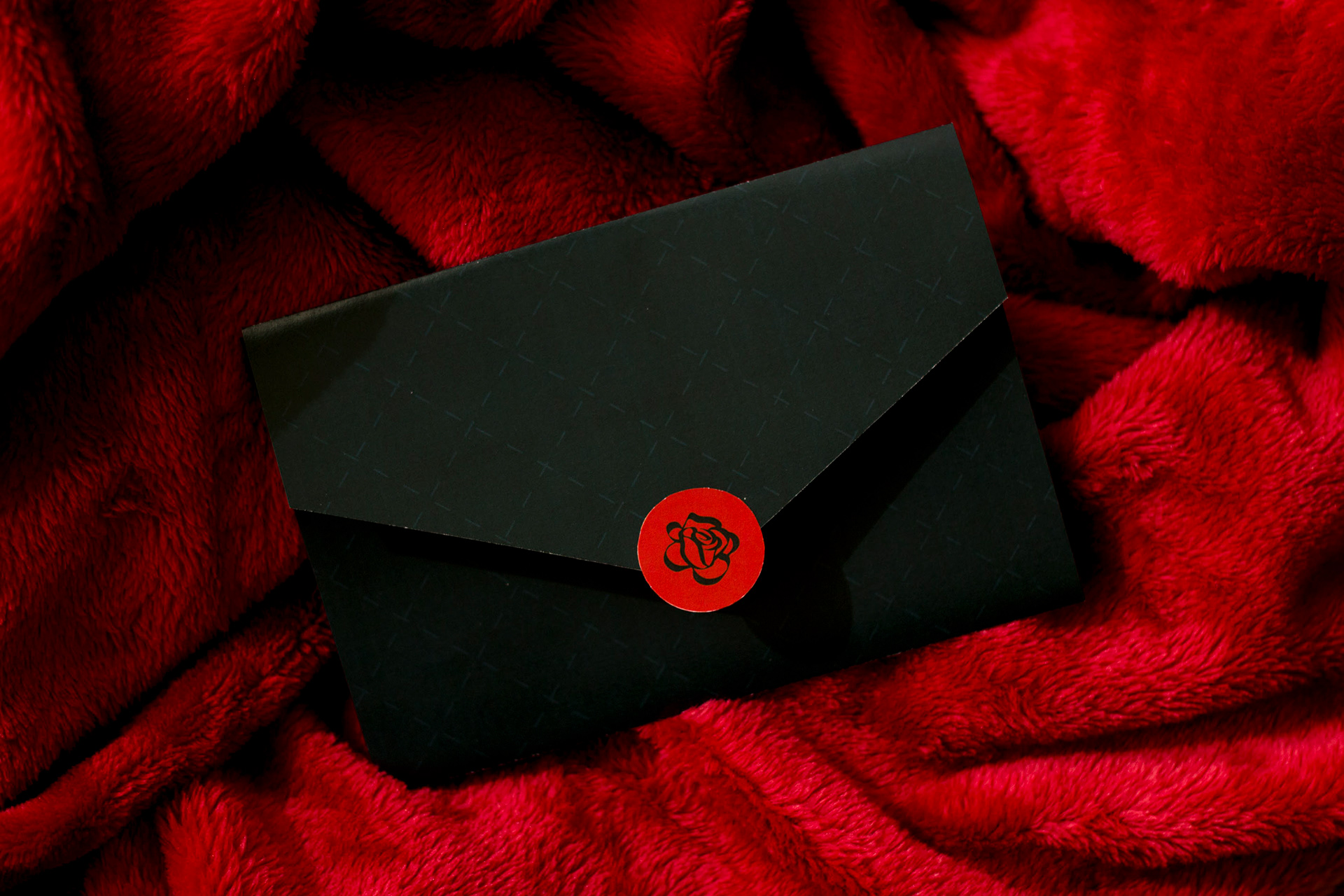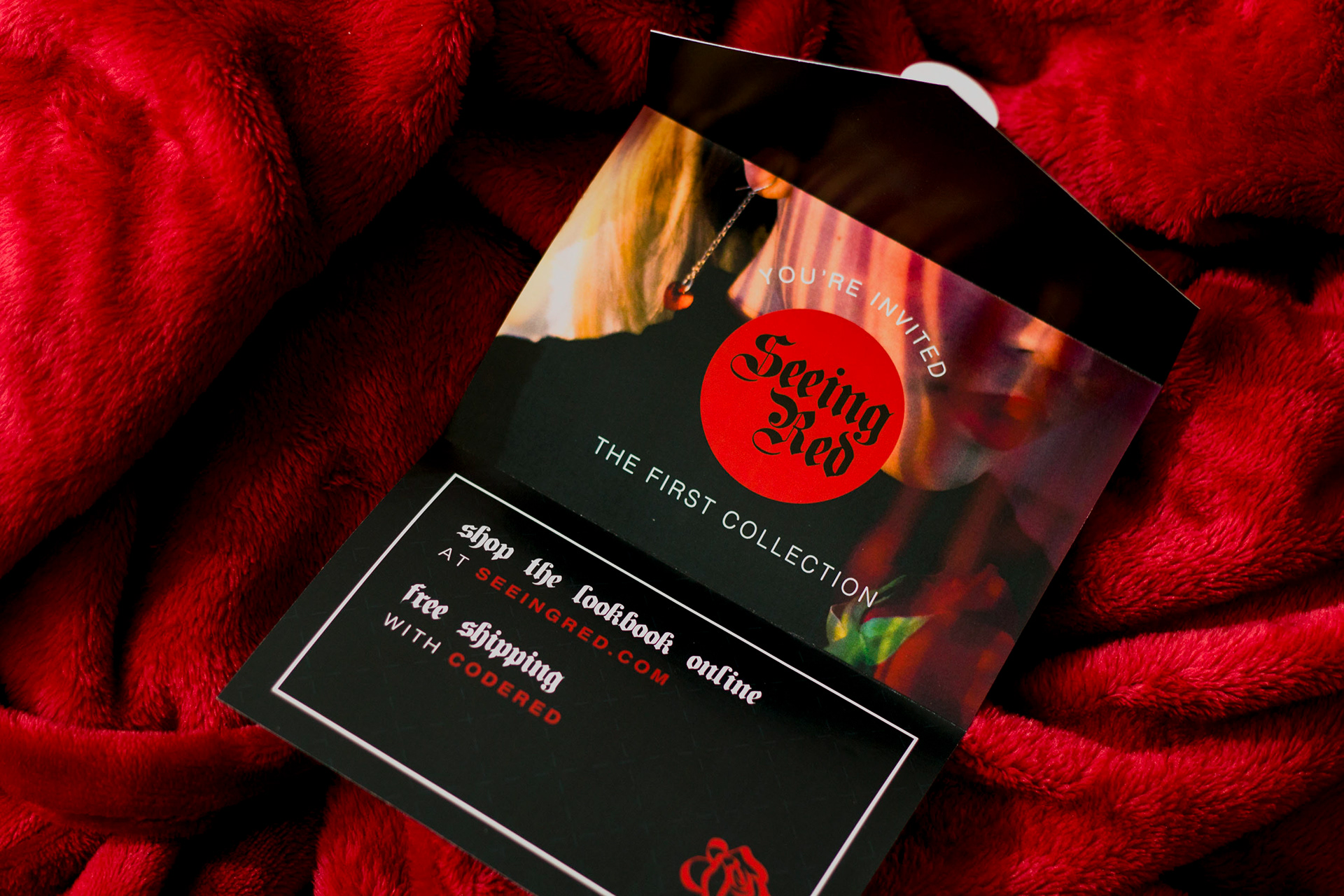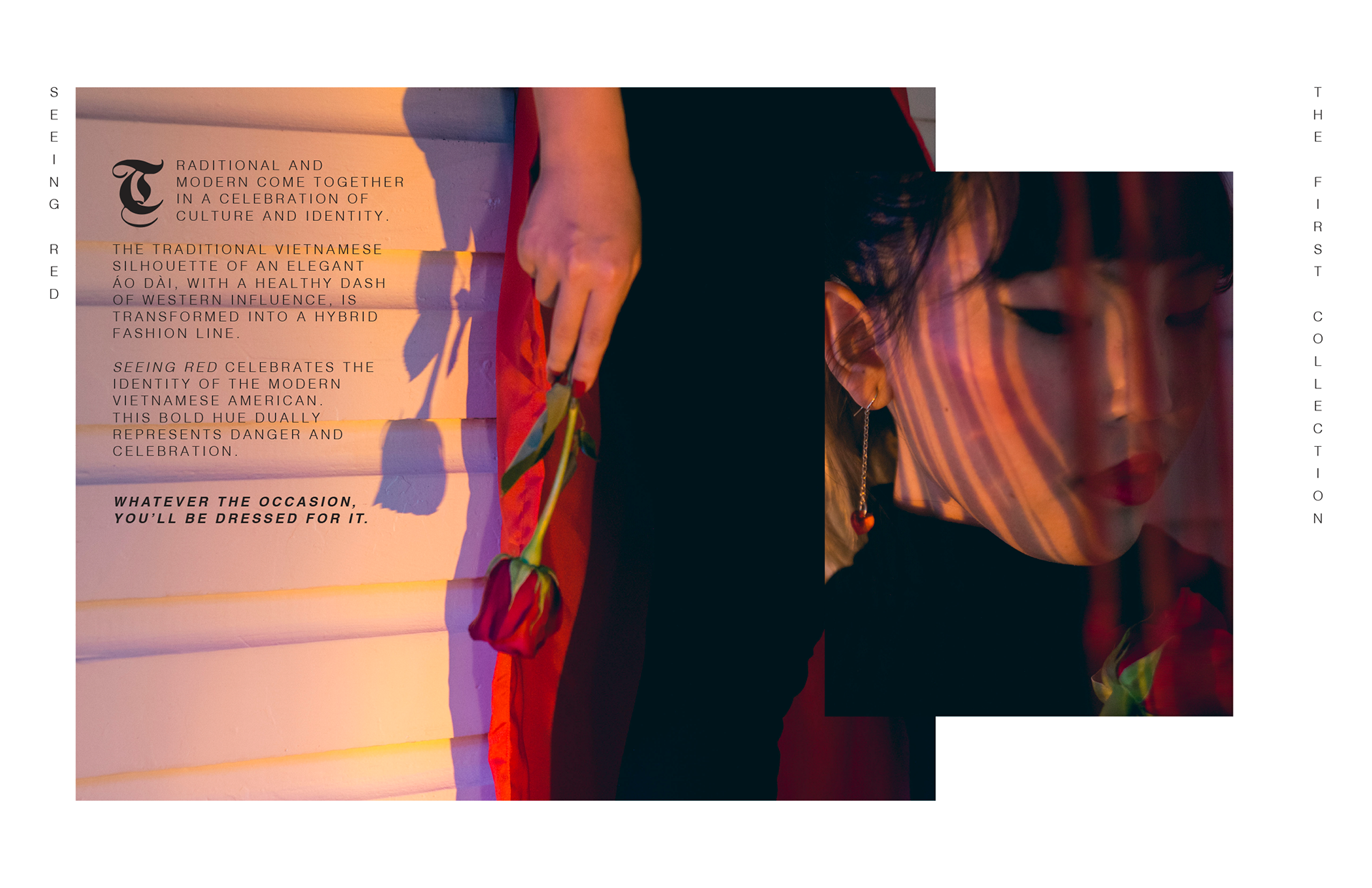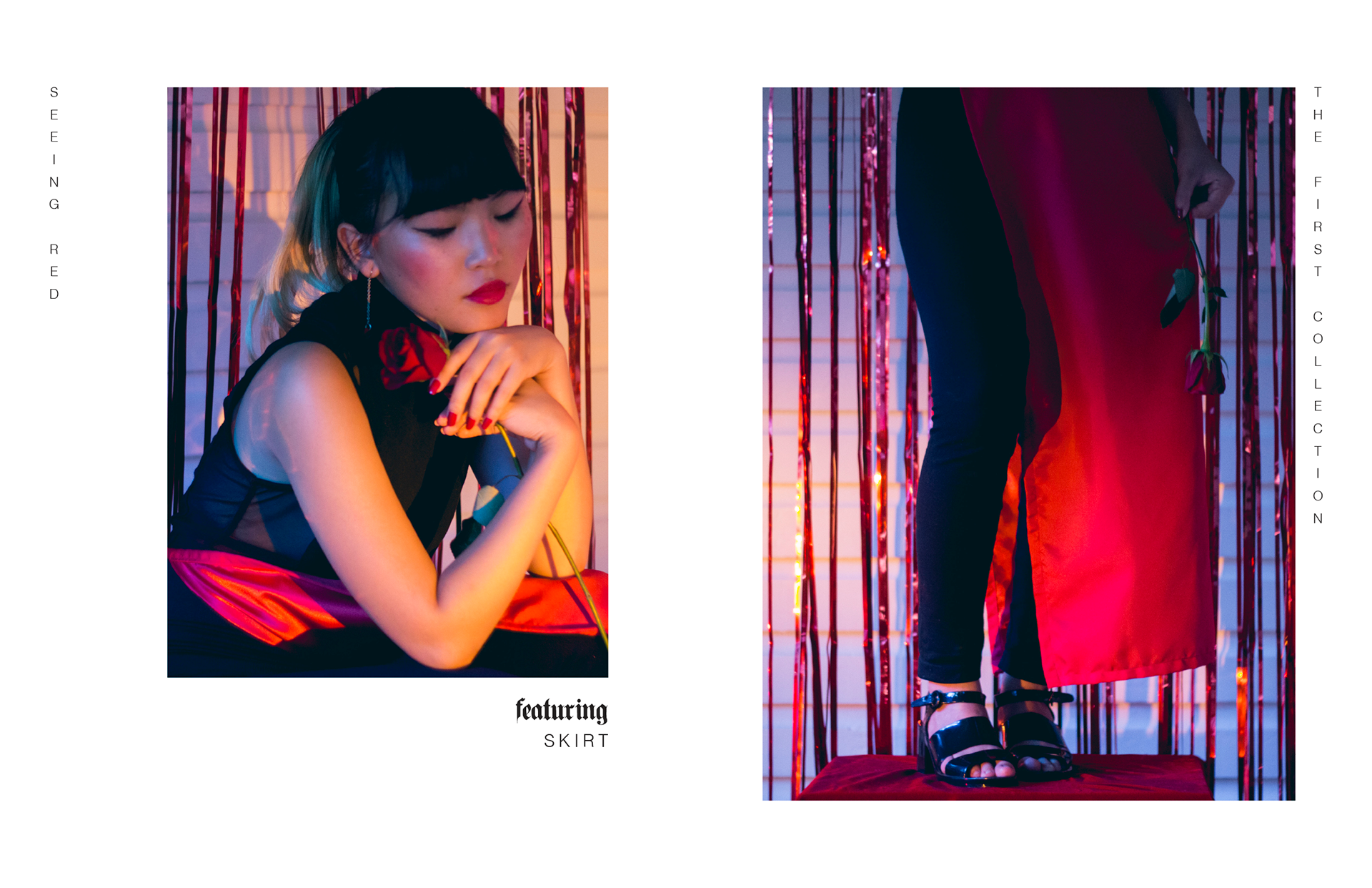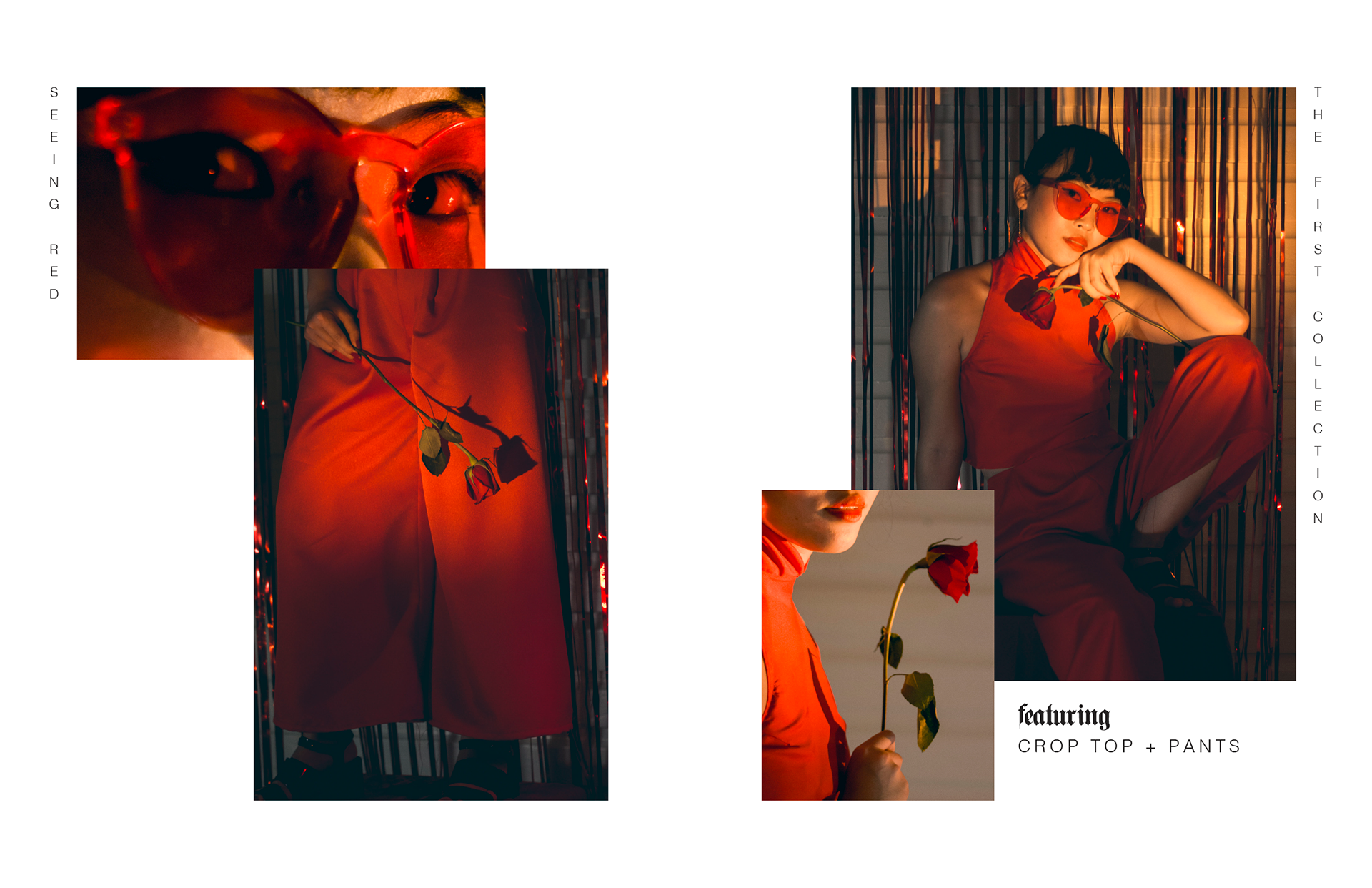 Making clothes by hand is an incredibly satisfying process for me. There's something really special in making something that is uniquely your own. Taking your measurements, cutting fabric, churning out fabric out of a rumbling sewing machine. I normally dabble in cosplay, so this was my first project sewing clothes meant for everyday wear. I had some issues with the construction of some pieces but overall I am proud of my efforts and results.
This clothing collection is modeled off of similar indie fashion brands that are exclusively online. I have great interest in online fashion and the culture that revolves around it. I created mockups of mailers and inserts that are typical of an online order, as well as a laser cut clothing tag.
The online lookbook is a visual introduction to the collection, presented in this dramatically lit shoot with shadows and glitter. Liz Herold and I collaborated in the direction of the photoshoot, she shot me under available circumstances with the props and background I had provided. Modeling the clothes was something that I had always envisioned for this project. An essential factor of this concept is just how personal this project is to me. It's personally tailored for my experience and body.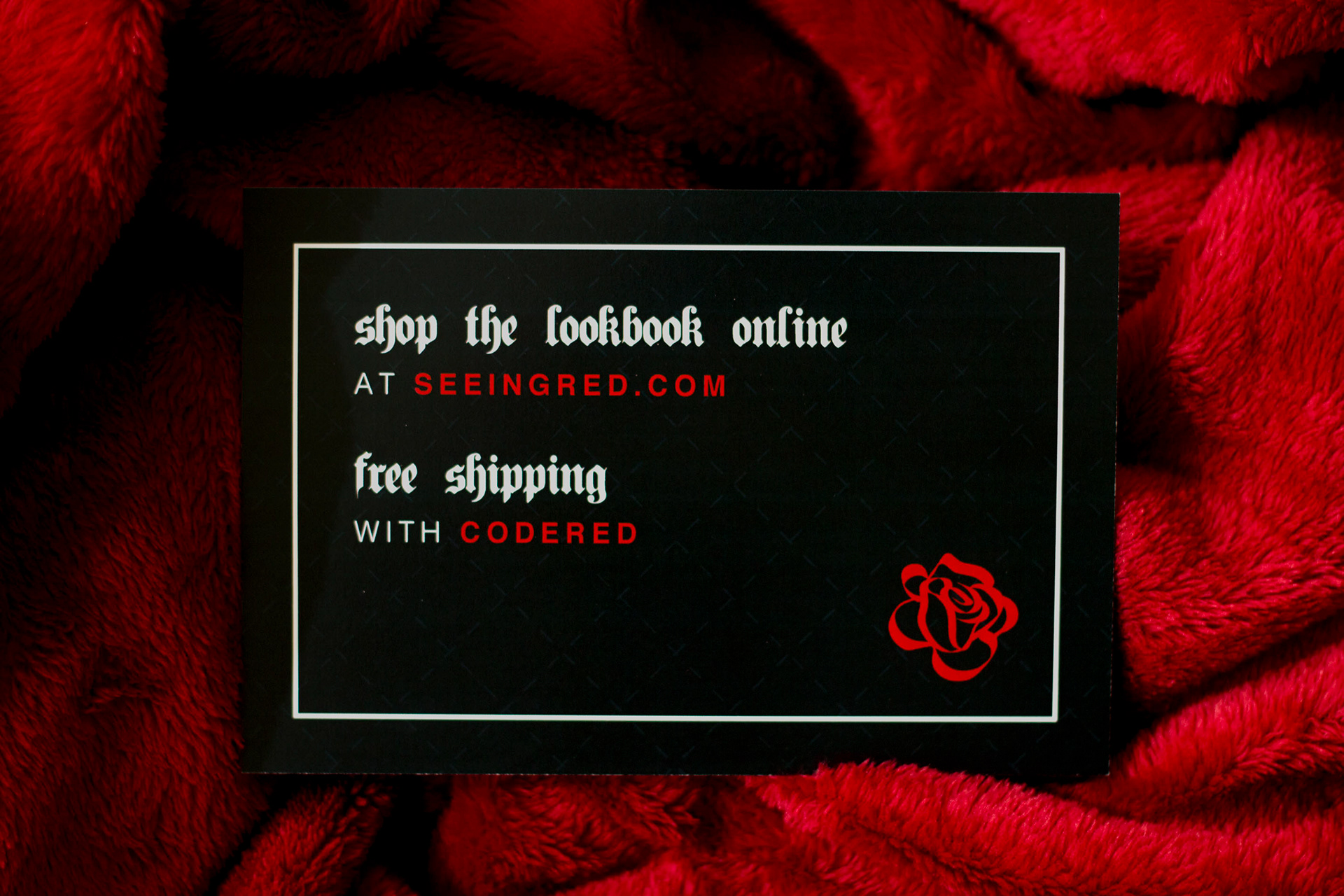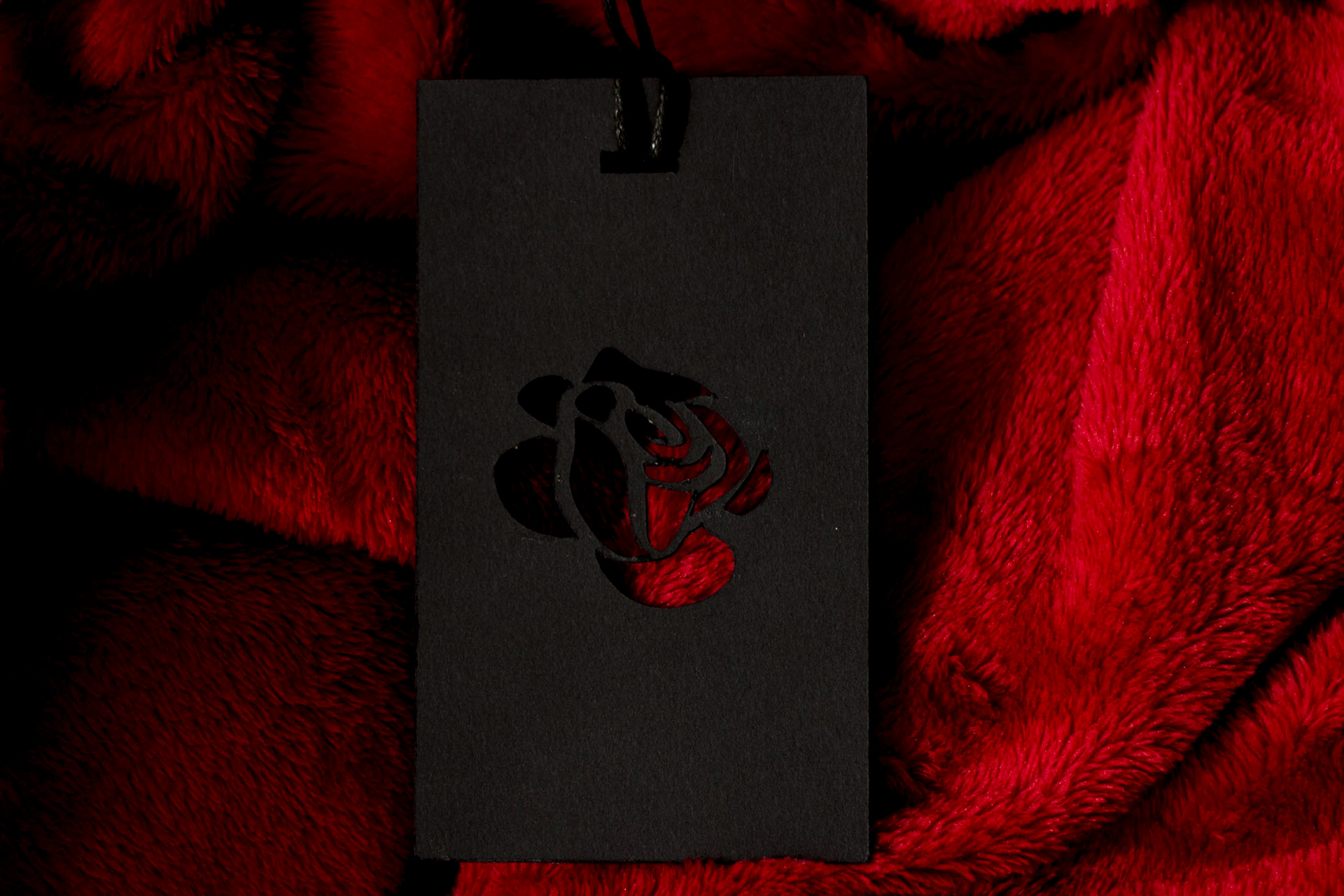 Lookbook photography by Liz Herold