Kero Kero Bonito is a three person British band influenced by Japanese pop and video game music. Sarah Midori Perry sings and raps in both English and Japanese, backed by the tracks of Gus Lobban and Jamie Bulled. Their music is a joy to listen to with its upbeat personality and dreamy lyrics.
I imagined if they announced a world tour, it'd only be right for them to take their audience with them. Introducing the world of KKB.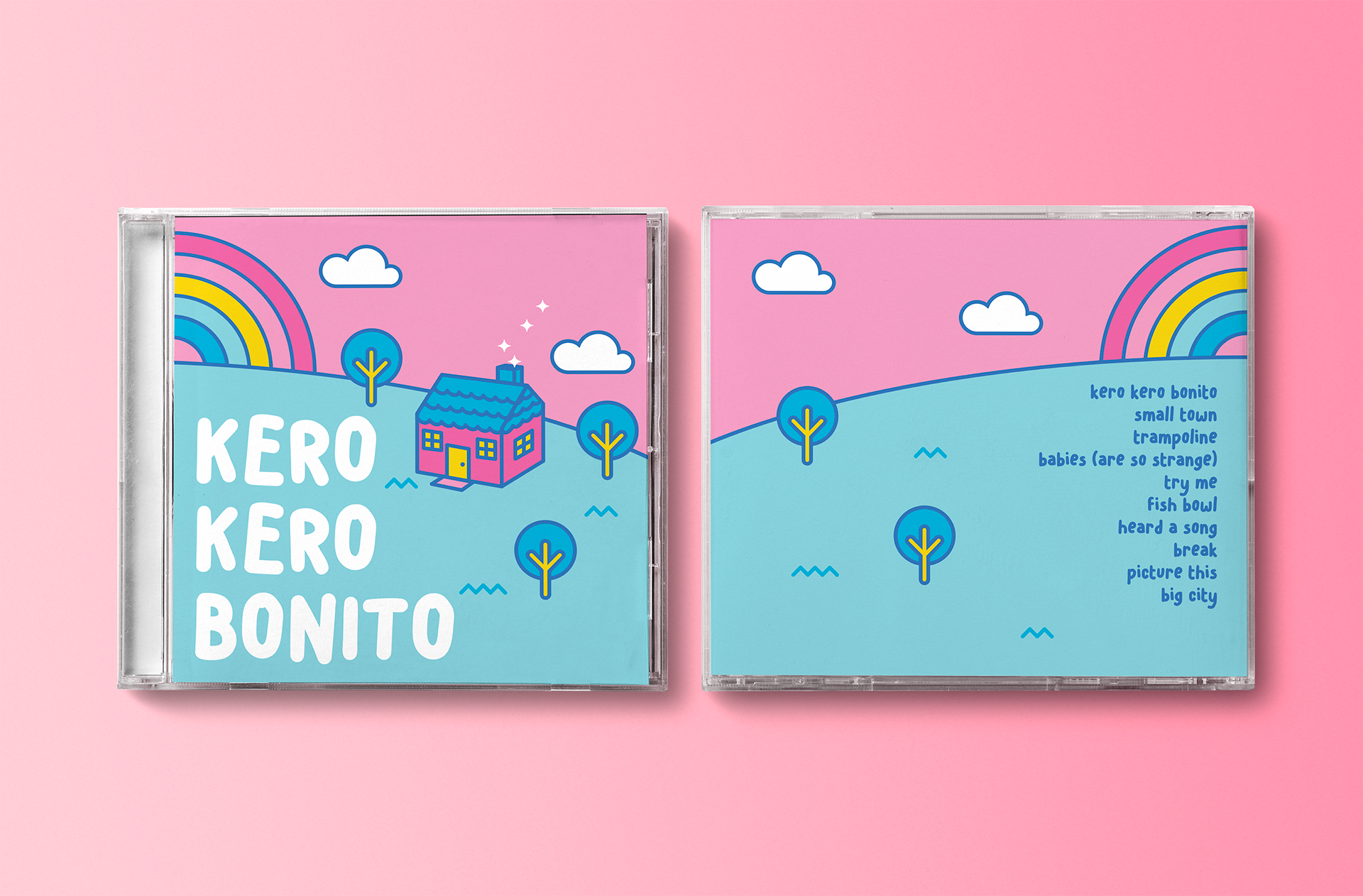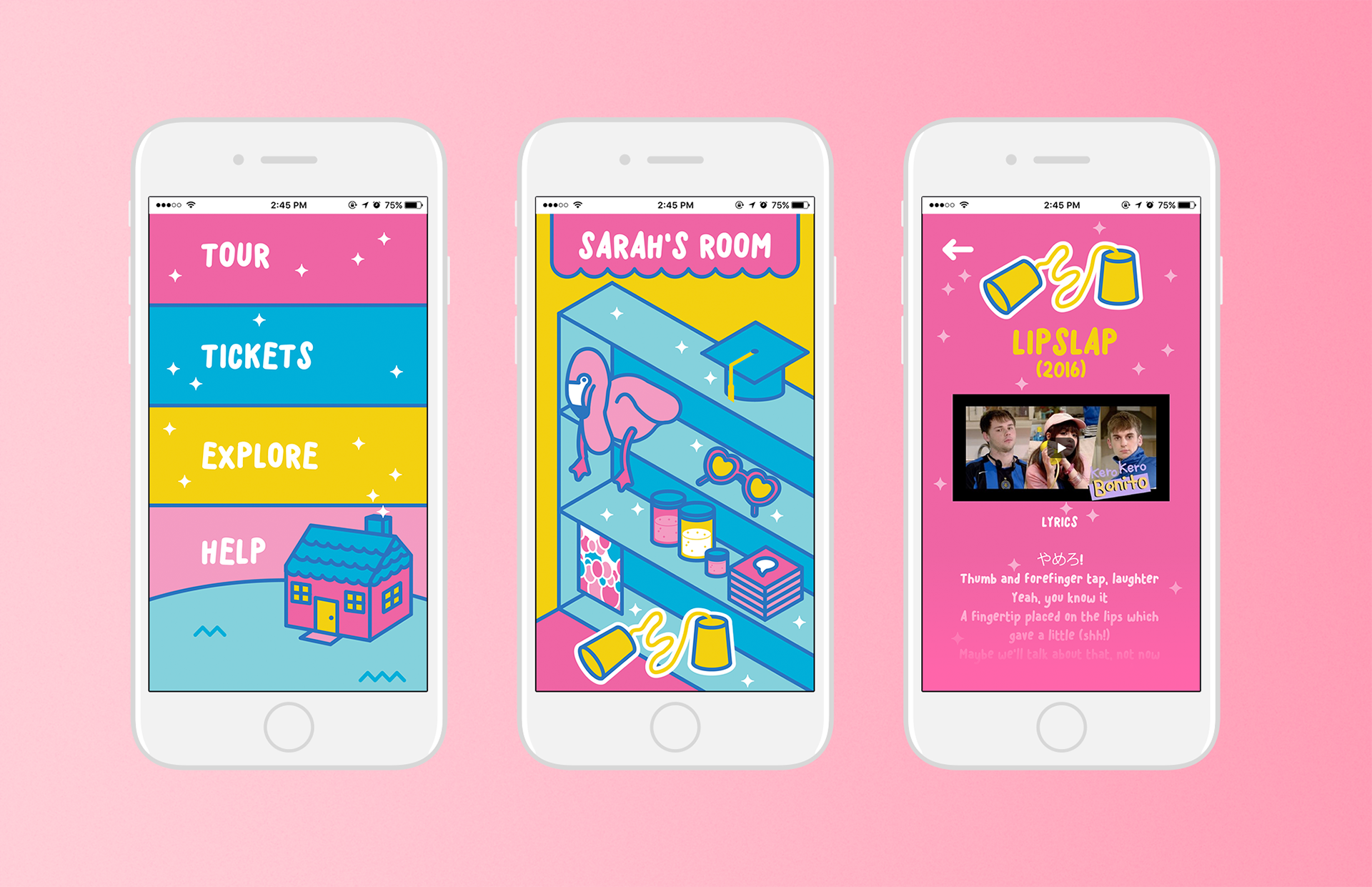 One of my go-to artists when I'm in the mood to liven up my life is Kero Kero Bonito. One of my dreams is to see them in person and see their infectious energy in person. As I was researching for this album concept, I definitely cried while watching their performances because I was so overwhelmed with happiness. I wanted to illustrate something cute and reminiscent of my childhood interests, deciding that KKB was the perfect fit.
My color palette is a variation of the traditional primary color palette (red, blue, yellow). In order to evoke that pastel dream state, I was inspired by the illustration styles of Hello Kitty by Sanrio and tokidoki. 
I mocked up this app that would be utilized in keeping track of tour dates, tickets, and also include an interactive experience where the user can explore each band member's "room". My concept revolves around introducing the audience to their world, so what better way than to include Easter egg type interactions. Each artifact would lead to a relevant music video or factoid.